This is an Extension for Adobe Premiere Pro to zoom into your footage by intuitively drawing a box around the portion of the frame. Also supports automatic keyframing.
NEW: since version 1.1.0 it's possible to also manipulate the ROTATION. To do that just hold the SHIFT key while drawing the rectangle and that allows to rotate it!

Create smooth transitions with natural motion blur to zoom into portions of the frame without the need to fiddle manually with "position" and "scale" numbers in the "transform" effect. With this extension you can literally just click and drag to draw a rectangle around a part of the frame and that's it - keyframes and proper values will be set automatically. This is especially useful when working with screen recordings or interviews. The extension allows for a lot of customisability and includes tools to achieve a consistent look across projects. It also supports creating transitions with motion blur on footage with higher resolution than the timeline (which normally causes problems in Premiere Pro).
1 min demo: https://youtu.be/fBCgxf2nwEo
Full tutorial here: https://youtu.be/xXF3dTUs0yQ
Rotation feature demo: https://youtu.be/7g5TFuwgdrs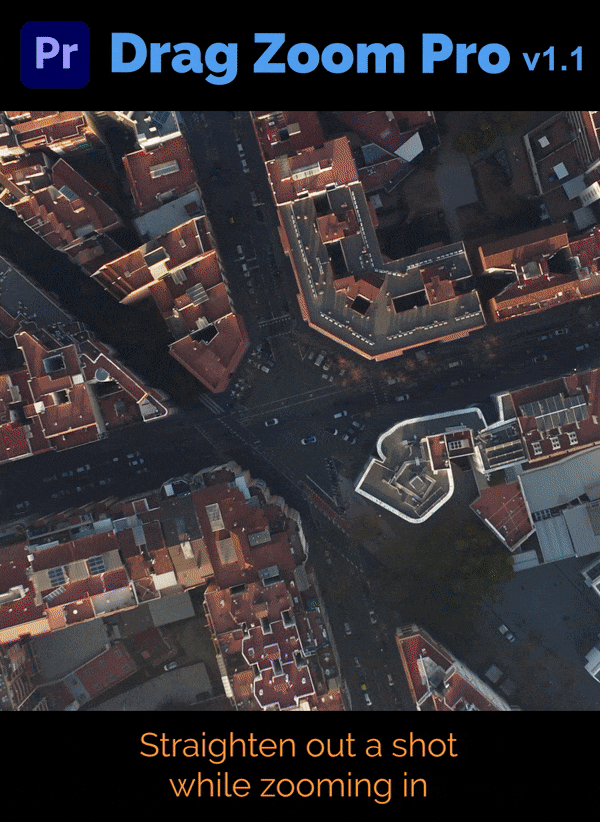 ---
Customer reviews:

---

Disclaimer:
Unauthorised distribution of Kamil Pekala's digital products is prohibited and will be met with legal action.